GASTRONOMY
THROUGH YOUR
5 SENSES
GASTRONOMY
THROUGH YOUR
5 SENSES
GASTRONOMY
THROUGH YOUR
5 SENSES
GASTRONOMY
THROUGH YOUR
5 SENSES
GASTRONOMY
THROUGH YOUR
5 SENSES
GASTRONOMY
THROUGH YOUR
5 SENSES
GASTRONOMY
THROUGH YOUR
5 SENSES
Your beach restaurant in Ibiza since 1984
Mediteranean Cuisine Restaurant of yesterday and today
Cas Milá is located on the beachfront with privileged views of Cala Tarida, one of the most spectacular beaches in Ibiza. With a traditional design, spacious rooms, indoor and outdoor terraces, our restaurant it has a capacity of up to 200 people, ideal for all kinds of celebrations and events. Its ceilings with wood of Sabina Ibicenca that provide warmth and tradition, along with a professional service of familiar treatment make it an ideal place to enjoy a unique dining experience through your five senses.
From the Sea to the Table
Restaurant Ibicencan and Mediterranean Cuisine, with fresh products and exquisite presentation
Our cuisine is essentially seafood based on Mediterranean fish and rice dishes, as well as other creative gastronomic delights with exquisite presentation. Local products, fresh fish and seafood, lobster and lobster from our own hatchery.
Sunsets to Remember
The magic hour in Ibiza, that moment when the sun goes down and its colors merge with the sea.
In Cas Milá, thanks to its perfect enclave you will be able to enjoy a dreamy sunset every day, making your evening a unique moment
Recommendations in Gastronomic Guides
Our restaurant is recommended by some of the main gastronomic guides. Above all, this recommendation is another guarantee for our customers. Es el reconocimiento al trabajo que día a día se lleva a cabo en nuestra cocina y en nuestro restaurante. We have been by your side for more than 30 years... and we are sure there will be many more to come!
Thank you all for continuing to be a part of the Cas Milá family.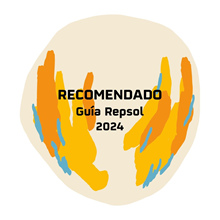 CONTACT
Restaurante Cas Mila, Ibiza
Playa Cala Tarida
07829 - Sant Josep de Sa Talia

+34 971 80 61 93
info@restaurantecasmila.com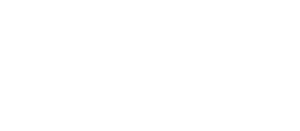 © Copyright 2022 | Restaurante Cas Milá | All Rights Reserved
Powered by
codeibiza.com