How can I book a date
Request your budget for your wedding in Ibiza…
Frequently Asked Questions (FAQ)
How can I book a date to celebrate a Wedding/Event at Cas MIla?

The best way is by completing and sending the estimate request form, click here . In this estimate request form you can indicate your name, phone number,email, the date you would like,the number of people that will attend the event and the approximate budget you will have. You can also add a comment.




What should I do after sending the request form?

You don't have to do anything.When you send your request form we will send you a brochure with information about weddings and events at Cas Mila. After receiving your request, we will contact you to inform you of the different possibilities in terms of prices,menus,decoration,etc.




What happens if I still do not know the exact date to celebrate my Wedding/Event?

You can choose an approximate date that is available,complete the form and send it.Once your request has been received and before finally booking a date, it is possible to change the date of your wedding or event if there is availability.




How to book and secure a date?

Complete and send the request form so you can receive the brochure with prices etc. Once you decide that you want to book a date you will have to pay a deposit. Once the deposit is paid, the date for your Wedding or Event will be reserved. The date will not be reserved until the deposit is paid.

Your Wedding date
Fill in this form so we can send you our calendar availability & incredible wedding packages
Complete the form and send it. Indicate the desired date, the number of guests and your approximate budget
CONTACT
Restaurante Cas Mila, Ibiza
Playa Cala Tarida
07829 - Sant Josep de Sa Talia

+34 971 80 61 93
info@restaurantecasmila.com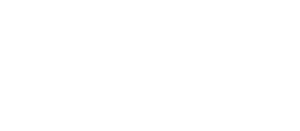 © Copyright 2022 | Restaurante Cas Milá | All Rights Reserved
Powered by
codeibiza.com